OPEN HEAVEN FIRE MIRACLE CONFERECE 2023
DATE: 24-25/03/2023
VENUE: Blythswood Hall, Glasgow
260 Bath Street, G2 4JP

THE PURPOSE
Open Heaven Fire Miracle Conference its main purpose is to:
-Kindle a new Fire in the hearts of men
-Bring healing and deliverance to the sick and to all those who afflicted by the unclean spirits.
-the conference serves as a platform for soul wining for the unbelievers who might want to give their lives to Jesus during the conference.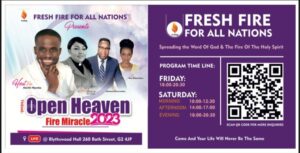 ---
MINISTERS
ABOUT MACHARIA.M
Pastor Macharia, founder of Love fountain fellowship Church in Glasgow, is an anointed minister of the Word of God, full of the fire of God. Pastor Macharia believes ecounters with the living God changes the lives of people.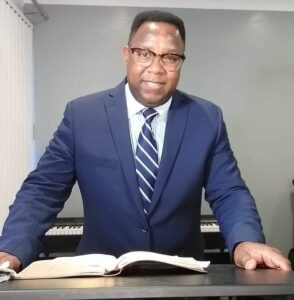 ---
MINISTERS
ABOUT KINA ROBERTSHAW
Rev. Kina Robertshaw, an anointed minister of God; her primary message is based on holiness and going after the presence of God. She is an instrument of revival and an intercessor.
Kina Robertshaw, she is also the founder of Christian faith entrepreneur, she has interviewed more than 100 successful bussines across the UK.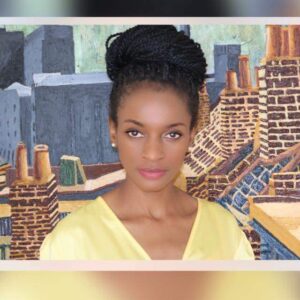 ---
MINISTERS
ABOUT GRACE.O
Prophetess Grace, founder of Holy Word City Church in Glasgow, an anointed and a fiery minister of the Word of God. Her messages are life changing messages. Many lives have been touched through her ministration- and many have testfied of the power of God demostrated through the servant of God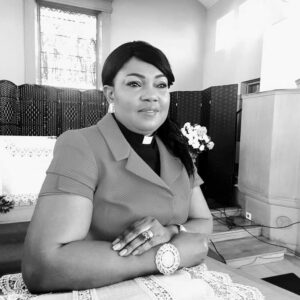 ---
MINISTERS
ABOUT MARTIN JOSHUA NJAMBA
Evangelist Martin Joshua Njamba, founder and president of Fresh Fire For All Nations, an evangelistic and relief ministry.
He has being preaching the gospel of salvation for over 20 years in Europe and other Nations.
During his healing meetings the blind, deaf and crippled receives their healing. And many souls receives Christ and the baptism of the Holy Spirit.
He is now currently based in Scotalnd, United Kingdom
ONLINE REGISTRATION
Please fill in the form below to reserve your seat.